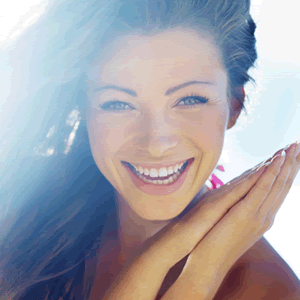 The Sunsafe website promotes healthy skin through reducing sun exposure and it has revealed that UV rays are 80 to 90 % responsible for your skin age. In other words, if you look older than your years, or you're frustrated that you don't look younger than your actual age, this probably has a lot to do with how much sunlight your skin has been exposed to. The website cites the case of identical twins; one of whom had far more exposure to the sun than the other. There was a perceived 11 year age gap in their different complexions.
Could you be looking 11 years older than you need to simply because you enjoyed sunbathing when you were younger? If that is the case, the damage is already done, but is there any way now to turn back the clock?
Yes there is and a visit to our skin clinic here in Harley Street will review the best course of action open to you. Our highly experienced and qualified Mayfair based practitioners will be able to suggest treatments that will rejuvenate your looks and give you more confidence in your appearance.
What treatments can best help ageing skin?
Should your face benefit from a facelift, you have a number of options available to you. A fusion facelift is achieved using dermal filler injections applied to key target areas of the face, while a thread lift involves threads being inserted into the lower face. Cones on the threads stick to the skin on the inside and pull the skin upwards. A combination of thread lift and dermal fillers is also possible.
Should you be looking to remove individual prominent lines or wrinkles instead, you'll find that generally lines on the upper face are best treated with Botox, while lines on the lower face are best treated with dermal fillers. Microneedling, chemical peels and PRP are all very effective at providing rejuvenations too.
Our skin clinic is designed to provide a bespoke approach and treatment plan to our customers. People do not all age in the same way, which is why in order to achieve optimal rejuvenation results for each individual, it's necessary for a practitioner to assess your skin with a view to providing accurate advice.
Please get in touch with our Harley Street skin clinic to find out more. You could be turning back the clock on your sun ravaged skin in just a few weeks time and reversing all that damage UV rays have caused over the years. Please give us a call.