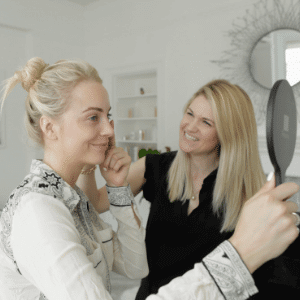 There are many, many reasons to visit a Harley Street clinic in London. The timeless and stylish décor, the professionals behind the treatments, even the treatments themselves… Clients expect the best when they visit a Harley Street clinic, so why wouldn't we provide the best?
An introduction to Harley Street
Since the 19th century, Harley Street has been noted for its large number of private specialists in medicine, aesthetics, and surgery. It's most likely that notable doctors and surgeons were attracted to the area by its enviable housing and central location, setting it up as a prestigious area. Its name originates from the Mayor of London himself from 1767, Thomas Harley. Since then it has continued to attract medical and aesthetic professionals alike, expanding into one of the most renowned areas in the UK for high-quality surgical and non-surgical treatments.
Treatments on Harley Street
Harley Street's reputation has grown alongside the number of cutting edge treatments and technologies it has come to foster. For example, our Harley Street clinic offers the advanced platelet-rich plasma therapy (or PRP for short) that uses some of the latest science in skin rejuvenation. A small sample of your blood is placed in a centrifuge and spun at rapid speeds to separate the beneficial platelets from the rest of the cells. These platelets contain healing, regenerative, and restorative powers that are then applied to the skin. The results are a fresher, younger-looking complexion! While there are many surgical professionals on the street, non-surgical aesthetics are often far more cost-effective and come with less downtime attached to them. For example, our Harley Street clinic provides a home for the non-surgical nose job. This is achieved using dermal fillers and occasionally line softening injections to better the appearance of bumps and ridges in the nose. You could go under the knife on Harley Street, but there are so many ways to avoid it at non-surgical practices such as L'Atelier Aesthetics.
Experience and Expertise
Because the area is historically known for its prestige, it often attracts professionals of merit too. Medical professionals and aesthetic professionals alike coincide in this prestigious area, carrying its reputation forwards. Our own Dr Duncan Brennand has previously held a post as has previously held a post as Consultant Interventional Radiologist at University College London Hospital as of 2006 and formed part of a plastic surgery team in 1999. Emma Appleby, our resident skincare expert, cultivated her knowledge in both New Zealand and London to become the health and wellness expert she is today. We also work with esteemed personal trainer Chris Barker, who has clients all over London, and nutritionist Ruth Tongue to ensure that our team is the best that it can be. We even welcomed our new advanced facialist, Tanika Faurie, who is especially skilled in tailored skincare programmes, microneedling, and chemical peels.
Maintaining the Excellence
We believe in always developing and learning. Harley Street moves pretty quickly, and there is always something new on the horizon that we can't wait to bring to the clinic. We're excited to offer body treatments, health treatments, and non-surgical aesthetics to provide the best results for our clients. If you've been considering a treatment on Harley Street, come to the professionals at L'Atelier Aesthetics. Enquire online or call 0207 637 3208 to speak to a member of our team.