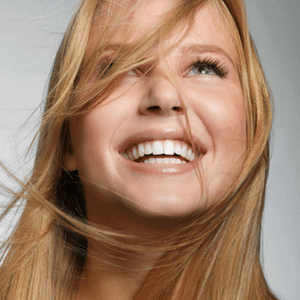 You may have seen celebrities and beauty influencers on Instagram or online smiling with their face smeared with blood and been thoroughly confused. Actually, this is the vampire facial, and it's not as gory as its name suggests!
The vampire facial, or platelet rich plasma therapy, is the latest in non-surgical and natural facial rejuvenation, targeting fine lines and tired-looking skin. It harnesses the natural healing powers of your body contained within your blood and can be used to soften the appearance of ageing and introduce vitality back into the skin. It can even be used to naturally stimulate the growth and thickening of hair in some clients experiencing hair loss.
What is the procedure?
We draw a small amount of your blood and separate the platelets from the blood cells using a centrifuge. We then puncture your skin with tiny needles similar to those used for micro-needling and inject the platelet rich plasma directly under your skin. Allow a few days for redness from the microneedling to subside and voila! Freshly invigorated skin.
How does it work?
Here's the science part – the platelets separated from our blood serum are actually hugely beneficial to our skin. They stimulate advanced tissue healing and the production of new collagen and elastin, essentially giving our skin a boost from the inside-out. Collagen and elastin are the proteins that keep our skin firm and full of bounce and, because we lose 1% of our collagen a year from the age of 18 onwards, prompting their production can really revitalise our skin. They also produce antioxidants and hydrating properties.
What can a Vampire Facial treat?
Because of its ability to stimulate youthful skin proteins like collagen and elastin, platelet rich plasma therapy is very effective at treating fine lines, wrinkles, and dull skin. It is particularly popular with those who are beginning to see the signs of ageing or that their skin is becoming tired. It can be used to reintroduce natural volume, firmness, and a healthy glow to dulling or damaged skin.
Following the first 5 years of the menopause, women lose as much as 30% of their collagen. Men's skin tends to be thicker and tougher, so they don't lose as much at such a speed, but they're not exempt from the visible signs of ageing.
Platelet rich plasma therapy is suitable for both men and women seeing the unwanted signs of ageing and is a completely natural and safe procedure. Because of this, it can treat almost all areas of the face, including some that would be tricky for other methods such as dermal fillers to target. We can work directly on the facial tissue rather than specific target areas, achieving all-over facial rejuvenation.
The vampire facial is available from L'Atelier Aesthetics, Harley Street, and is administered by qualified and careful hands. At our London clinic we believe in taking an informed and holistic approach to skin health and understand the fact that it can't be separated from general wellbeing. We don't only offer the natural rejuvenation of platelet rich plasma therapy, but we also offer many other treatments to benefit your lifestyle and fitness. Get in touch with us today by enquiring online or book your consultation by calling 0207 637 3208.